Quality Management System: ISO 9001:2015
A quality management system (QMS) consists of your organization's structure together with the planning, processes, resources and documented information that you use to achieve your quality objectives like meeting your customers and relevant interested parties requirements, improve your quality management system, or improve your products and services.
The ISO 9001 standard requirements are generic and applicable to any organization, regardless of its type or size, or the products and services it provides.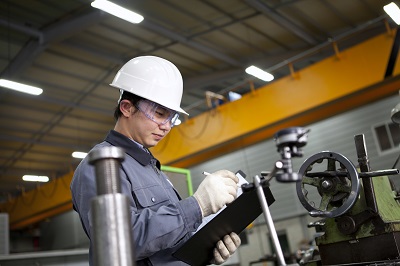 What are the benefits in implementing ISO 9001?
ISO 9001:2015 Quality Management System needs to be established, implemented, maintained and continually improved, including the processes needed and their interactions, in accordance with the provisions of the standard.
Key potential benefits includes:
Gives a systematic approach in fulfilling your organization's objectives, that can achieve products and services improvements.

Gives assurance to customers that the products and services they are looking to purchase or obtain will meet their requirements and specifications.

Helps an organization to improve its overall performance.

Provide a sound basis for its sustainable development initiatives.
How to implement ISO 9001?
Few tips to get you started in implementing ISO 9001:
Analyze your company's context that is relevant to Quality like the internal and external factors as well as the interested parties that might impact your business.

Decide the scope of the QMS, if what are your system boundaries.

Set your Quality policy and objectives.

Give the time frame if when you will implement the system and plan how to achieve it.

Identify any competence and resources gaps that need to be  addressed before implementing the standard.

Consider to get support from any Consultant to speed-up the development and implementation of the Quality Management System.
Consultant can guide you through the process of implementing, improving and maintaining your Quality Management System. With the active participation of your people, this develops a sense of ownership and this emphasizes that your organization has a responsibility for its own Quality Management System.
A consultant could be hired to assist in some or all of the following activities:
preliminary status survey or assessment;
training;
implementation;
internal audits.
The selection of the consultant is an important step and should be carried out with rigorous scrutiny with the considerations in qualifications, credentials, quality management specific knowledge, experience, and references.
If you are interested, HSEPro Consultants can help you in achieving your goals and get the ISO 9001:2015 certification. Email us at consultancy@hsepro.org.
Want to know more? Communicate to us.
Kindly fill-in the details below and send.