NEBOSH HSE Certificate in Process Safety Management

Know more about NEBOSH HSE Certificate in Process Safety Management
NEBOSH PSM Benefits
Course Details
Assessment Arrangements
Registration and Enrolment
Professional recognition
NEBOSH PSM Resources
Refund and Cancellation Policy
Tips in Studying
NEBOSH PSM Benefits
NEBOSH HSE Certificate in Process Safety Management
Process safety management is a blend of engineering and management skills focused on preventing catastrophic accidents and near missis, particularly structural collapse, explosion, fires, and toxic releases associated with loss of containment of energy or dangerous substances such as chemicals and petroleum products.
Benefits in PSM training course
Provides you knowledge to recognize process safety hazards and to the prevention of any catastrophic incidents
Contribute to the organization to identify, analyze, mitigate, and monitor process hazards and risks across your organization 
Ensure compliance with process safety regulations and standards
Understand the various risk assessment methodologies
Gives additional knowledge to process safety leaders, process managers, process engineers, operators and technicians to manage processes within the industry 
Help to prevent loss of life and to protect valuable assets and help organizations avoid prosecution and ultimately loss of reputation.
Course Details
Assessment Arrangements
Registration and Enrolment
Professional recognition
NEBOSH PSM Resources
Refund and Cancellation Policy
Tips in Studying
NEBOSH HSE Certificate in Process Safety Management Multiple Choice Assessment Steps
NEBOSH PSM examination for unit PSM1 is a Multiple Choice Assessment. The unit have different examination registration and schedule.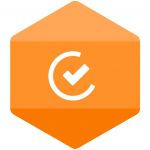 Check exam dates
Check available unit exam schedules in your HSEPro learner account.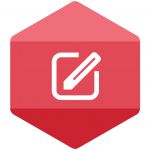 Request exam
Request exam for the unit you want to register and wait for approval.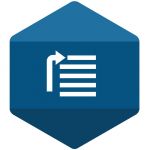 Registration in NEBOSH
Registration in NEBOSH exam schedule. You will receive a notification registration.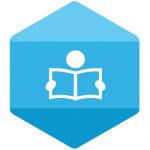 Exam preparation
Prepare your exam and attend HSEPro exam review. Read all the NEBOSH examination guidelines.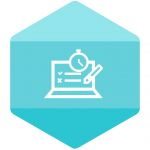 Exam day
Take the exam remotely. Read carefully the unit examination instructions. Visit video below.
How to prepare and join my NEBOSH PSM examination
Prepare exam location, equipment's, and others
Exam area must be exclusive, silent, with good lighting and ventilation, comfortable seat and table.

Recommended, use only laptop or personal computer with functional camera and microphone.

Use only Google Chrome or Microsoft Edge browsers.

Have a supply of  water and clock to monitor the time.

Have a stable internet connection.

Note: If your internet connection will become unstable or lose, you will be able to log back into the portal and continue with your assessment. Any loss of connection is recorded in the Proctoring System and assessment time will continue to count down while you are not connected.
To take the onscreen multiple choice assessment on the exam day
Visit your NEBOSH learner platform; learning.nebosh.org.uk 

To take exam.

Open your NEBOSH account using the login details you received from email.

Enable the Secure Exam Proctor function:

Select the unit PSM1 assessment

Read and follow the NEBOSH Technical Learner Guide, you can

download it HERE

.

Note: You can do this before the exam day.

Any technical help and support during your assessment, just click the Proctorio Help and Support Center.

Advise: Visit the video below and read the technical learner guide to get the detailed instruction.
On the day of the assessment
DO the following:
Make yourself comfortable and have a bathroom break before starting your assessment.

Have a quiet area that you will not be disturbed.

Ensure you are alone in the room.

Close all other screens, only the NEBOSH online assessment platform open on your computer. Assessment will not begin unless

you have closed all other screens.

Switch off notifications on your computer, responding or replying to any message or notification will automatically

close your assessment session.

Sit in examination conditions.

Sit directly in front of the screen so you are facing your camera.
DO NOT do the following:
No additional equipment such as headphones.

Hats or head coverings are not permitted except when

worn for religious reasons and only if the full facial

features are clearly visible.

No any other equipment with you such as other web

based devices, telephones or audio and visual.

Leave the room.
Navigating through the assessment
REMEMBER: DO NOT press stop sharing so that you will not be removed from the session.
NEBOSH Online Learner Platform Video Tutorials
NEBOSH Online Learner Platform
Log into the online examination platform, desktop
NEBOSH Online Learner Platform
Reset your password
NEBOSH Online Learner Platform
Language options - online examination platform