International Diploma for Occupational Health and Safety Management Professionals
Know more about NEBOSH International Diploma
NEBOSH Diploma Benefits
Course Details
Assessment
Registration and Enrolment
Professional recognition
NEBOSH International Diploma Resources
Further Study
Refund and Cancellation Policy
Tips in Studying
Enroll HERE
NEBOSH Diploma Benefits
Benefits in enroling this NEBOSH International Diploma course
You will:
Able to give advice on the types of legislation likely to apply, obtain proper guidance from the ILO or other non-governmental agencies and possible enforcement actions.
To identify and effectively communicate the relevant safety and health information.
Recognize common workplace issues and find means how these can be assessed, controlled and assessed.
Help develop health and safety policy; proactive safety, corporate social responsibility and the change management process.
Help develop a risk management strategy.
Promote a health and safety culture.
Establish a health and safety audit management system.
This advanced international health and safety qualification, founded on knowledge provided by the NEBOSH General Certificate, is the best choice for:
Health and safety professionals or for those aspiring to be one
Individuals involved in health and safety responsibilities and need in-depth understanding
Employers aiming for high productivity
Course Details
Assessment
Registration and Enrolment
Professional recognition
NEBOSH International Diploma Resources
Further Study
Refund and Cancellation Policy
Tips in Studying
Enroll HERE
NEBOSH Graduation and Awards Ceremony
NEBOSH International Diploma Assessment Steps
NEBOSH International Diploma digital assessments for unit ID1 is an Assignment (workplace-based tasks together with simulations and reflective statements and a research topic. Unit ID2, and ID3 is Scenario-based case study exam. Each unit have different assessment registration and schedule.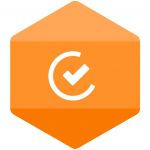 Check assessment dates
Check available unit assessment schedules in your HSEPro learner account.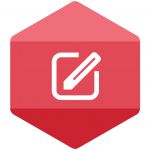 Request assessment
Request assessment for the unit you want to register and wait for approval.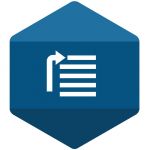 Registration in NEBOSH
Registration in NEBOSH assessment schedule. You will receive a notification registration.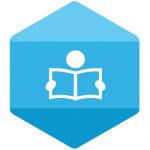 Assessment preparation
Prepare your assessment and attend HSEPro exam review. Read all the NEBOSH assessment guidelines.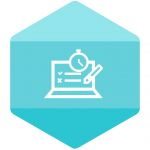 Assessment day
Take the assessment remotely. Read carefully the unit assessment instructions. Visit video below.
How to prepare and join my NEBOSH International Diploma assessment
Prepare assessment location, equipment's, and others
Assessment area must be exclusive, silent, with good lighting and ventilation, comfortable seat and table.

Recommended, use only laptop or personal computer.

Have a supply of  water and clock to monitor the time.

Have a stable internet connection. Internet connection is needed only during downloading and uploading assessment paper.
To take the digital assessment on the first day
Visit your NEBOSH learner platform; learning.nebosh.org.uk

To take exam.

Open your NEBOSH account using the login details you received from email.

Download the assessment paper and any supporting materials.

Advise: Visit the video below to get the detailed instruction.
Submission of digital assessment paper
Follow the document file name format: Surname First name NEBOSH learner number Learning Partner name (Ex. Smith John 00123456 HSEPro)

Submit ONLY a PDF or Word format file.

Visit your NEBOSH learner platform; learning.nebosh.org.uk

.

To submit / upload.

Open your NEBOSH account.
Click Diploma Examination Paper and click Add submission button.
Click the Declaration box, then Upload Exam File and click Save Changes button.

Note: Assessment papers can be uploaded, edited and removed at any time before the assessment deadline.

Advise: Visit the video below to get the detailed instruction.
NEBOSH Digital Assessment Video Tutorials
NEBOSH Digital Assessments
Accessing the Platform
NEBOSH Digital Assessments
Submitting your assessment
NEBOSH International Diploma Additional Informations
International Labour Organization - Occupational Health and Safety
General Publications
Fundamental principles of occupational health and safety.

Open HERE
ILO knowledge portal: Country information and data on labour laws, standards, policies and statistics.   Open HERE
Encyclopaedia of Occupational Health and Safety.   Open HERE
Sectors and industries – Occupational safety and health.   Open HERE
Construction sector – Occupational safety and health.    Open HERE
ILO – Conventions. Open HERE
C155 – Occupational Safety and Health Convention, 1981 (No. 155).    Open HERE
ILO – Recommendations. Open HERE
R164 – Occupational Safety and Health Recommendation, 1981 (No. 164).   Open HERE
P155 – Protocol of 2002 to the Occupational Safety and Health Convention, 1981. Open HERE
A practical guide for labour inspectors: Investigation of occupational accidents and diseases.      Download HERE
Instructional material: Reporting, Recording, and Notification of Occupational Accidents and Diseases: A brief guide for Employers and Managers. Download HERE

Business and COVID-19.

Open HERE
Instructional material: COVID-19 action checklist for the construction industry.   Open HERE

Impact of COVID-19 on the construction sector.

Open HERE
Occupational Safety and Health Administration
International Diploma Unit References
International Diploma - Unit ID1
1.1 Socio-legal models
1.2 Enforcement
1.3 The International Labour Organization and its conventions and recommendations
1.4 Non-governmental bodies and health and safety standards
1.5 Third parties
1.6 Insurers
1.1 Socio-legal models
1.2 Enforcement
1.3 The International Labour Organization and its conventions and recommendations
1.4 Non-governmental bodies and health and safety standards
1.5 Third parties
1.6 Insurers
2.1 Organizational structures
2.2 Leadership
2.3 Consultation
2.4 Health and safety culture. Behavioural change programmes
2.5 Traditional and proactive safety management
2.6 Risk perception
2.7 Human failures and factors. Improving human reliability
2.1 Organizational structures
2.2 Leadership
2.3 Consultation
2.4 Health and safety culture. Behavioural change programmes
2.5 Traditional and proactive safety management
2.6 Risk perception
2.7 Human failures and factors. Improving human reliability
3.1 Competence, training, information and supervision
3.2 High reliability organizations
4.1 Hazard identification techniques
4.2 Managing health and safety risks
4.3 Risk management
4.1 Hazard identification techniques
4.2 Managing health and safety risks
4.3 Risk management
5.1 Loss causation. Quantitative analysis of data
5.2 Measuring and monitoring
5.1 Loss causation. Quantitative analysis of data
5.2 Measuring and monitoring
International Diploma - Unit ID3
10.1 Safe working Environment
10.2 Confined Spaces
10.3 Fire and Explosion
10.4 Fire
10.5 Dangerous Substances
10.6 Work Equipment and Machinery Maintenance
10.7 Work Equipment
10.8 Machinery
10.9 Mobile Work Equipment, Lifting Equipment
10.10 Electricity
10.11 Construction, Work at Height, Demolition, Excavation
10.12 Workplace Transport, Work-related Driving
10.1 Safe working Environment
References:
Safety-health and working conditions. Open HERE
Indoor Workplace Lighting: Physical hazards. Open HERE
Lighting in the workplace: Physical hazards. Open HERE
OSHA Safety and Health Information.

   Open HERE
10.2 Confined Spaces
10.3 Fire and Explosion
10.4 Fire
10.5 Dangerous Substances
10.6 Work Equipment and Machinery Maintenance
10.7 Work Equipment
10.8 Machinery
10.9 Mobile Work Equipment, Lifting Equipment
10.10 Electricity
10.11 Construction, Work at Height, Demolition, Excavation
10.12 Workplace Transport, Work-related Driving