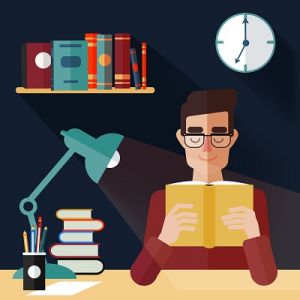 5-Day Study Plan for Remote Examinations
Easy 2 methods for a 5-day study plan
Prepare

Understand and identify the important parts of each chapter/ topic or lecture

Review

Familiarize all the important parts
What you need to do?
How to Study Effectively
Studying does not end with reading and memorization alone but requires a thorough amount of time management, organized notes taking and self-testing to make it effective. Here we will provide you with a simple method to follow that will be of great help to better learning.
What to do?
Understanding Critical Thinking
What is critical thinking and why is it very important? First, we need to define the word critical, it means two different things depending on the context it is used. It could mean a negative aspect of a thing or the important aspect of a subject or an idea.
Critical thinking does not only seek to understand the important matters of a subject or idea but to question the information and arguments you encounter in your studies. It is considered the key skill that every learner should learn to be able to think critically about the information being presented to them as well as to learn how to study with an open mind.
Importance of critical thinking in areas that involves:
Data interpretation, understanding arguments, and identifying the significance of an assignment

Drawing out well-thought and reasoned arguments in order to justify your own arguments and ideas.

Combining your own ideas along with the ideas of other writers, researchers or theorists.
What are the critical thinking models?